Time flies by when you're a Parliamentary clock mechanic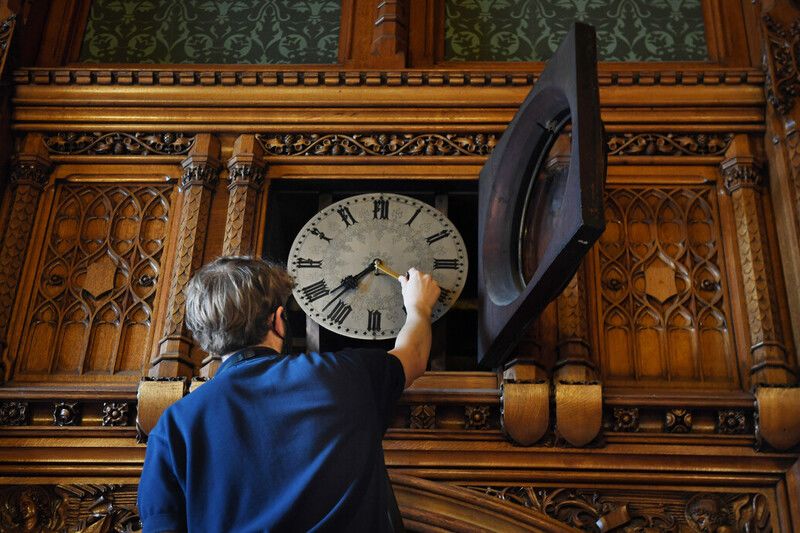 Did you remember to move your clocks forward yesterday? While most of us have a few clocks to change when we move into British Summer Time – spare a thought for Westminster's clock mechanics, who have 2,000 to wind on.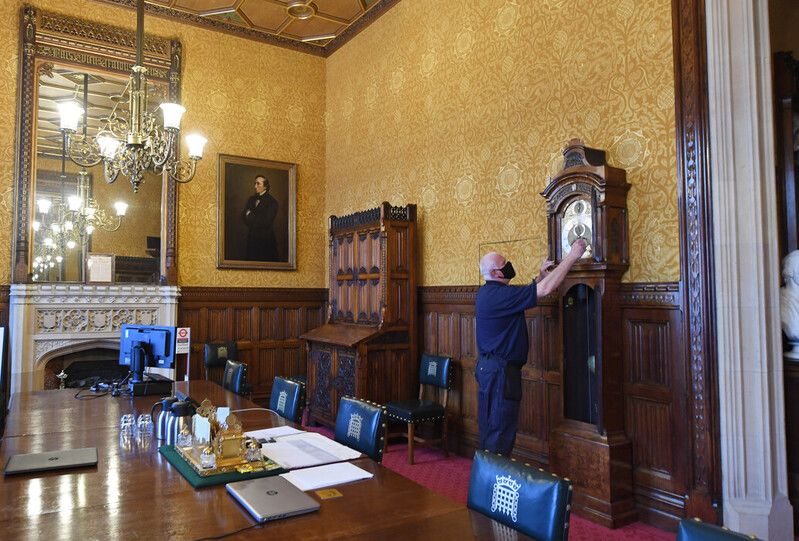 Twice a year the 2,000 clocks across the Parliamentary Estate are adjusted as the UK switches from Greenwich Mean Time to British Summer Time and back.
The dials and oak cases of many of the clocks inside Parliament were designed by Augustus Welby Pugin, the architect brought-in to design much of the decorative detail in both Houses, which were largely destroyed by fire in 1834.
Most are powered by a spring-powered fusee movement, and at least 400 of the clocks require winding up once a week.
It takes Parliament's very own father time Ian Westworth and his team, 24 hours to add an extra hour to timepieces across the estate, including one of Britain's most famous clocks – housed in the Elizabeth Tower and often referred to as Big Ben.
Ian and his team clock up eight miles changing the time across the parliamentary estate, which includes visiting six outbuildings, and climbing up 334 steps inside the Elizabeth Tower to switch off the dial lights, stop the mechanism and move the hands of the Great Clock of Big Ben.
---
This year Ian had a special helper, when Sir Lindsay Hoyle, Speaker of the House of Commons, offered to lend a hand to the marathon time-changing operation.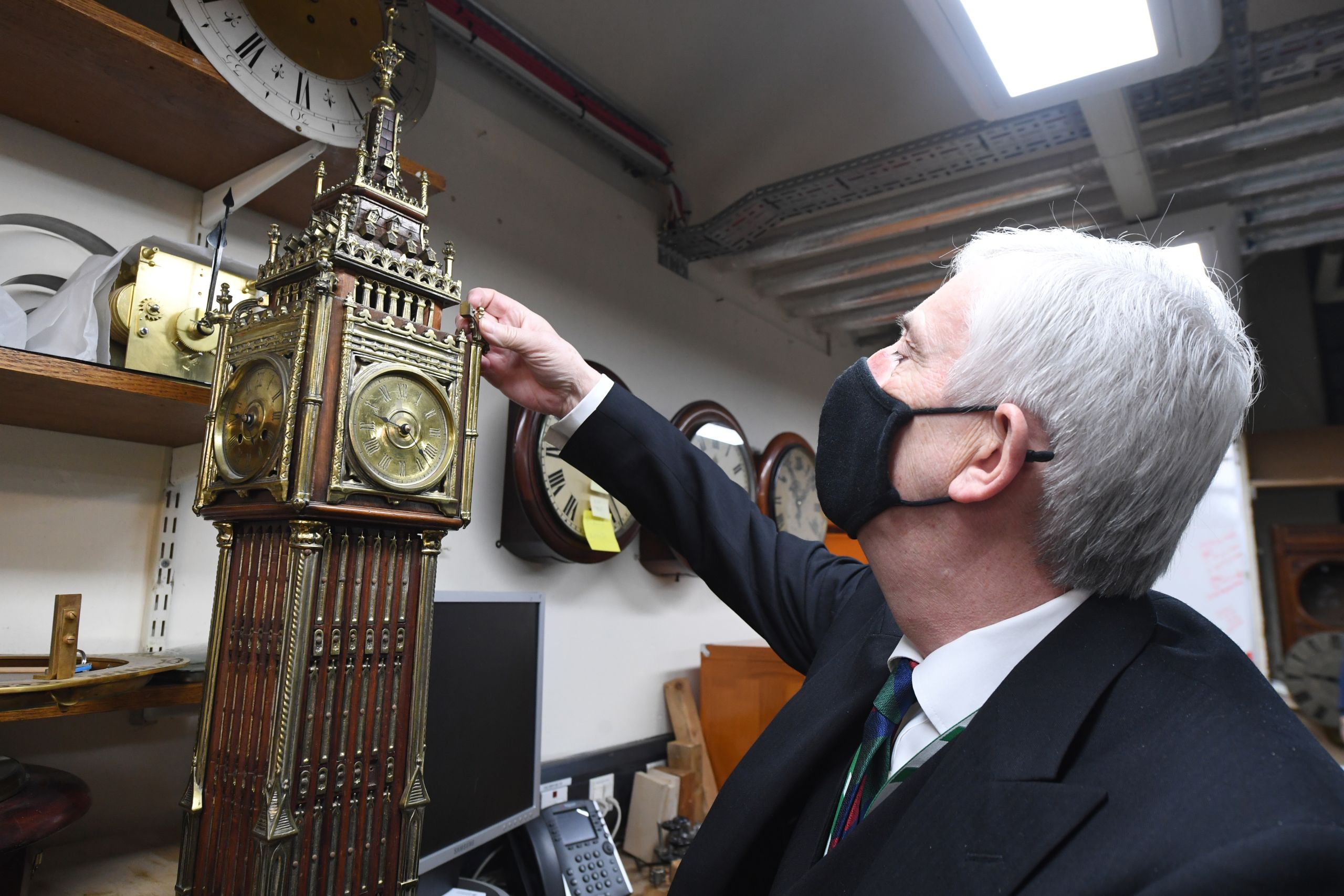 'There is really no excuse for any of us to be late in the Chamber or to a meeting when there are this many clocks dotted around Parliament – but it is certainly a herculean task to get the time changed. Ian and his two colleagues do an amazing job maintaining and winding up our clock collection - and as I have found out, it is an extremely time-consuming exercise."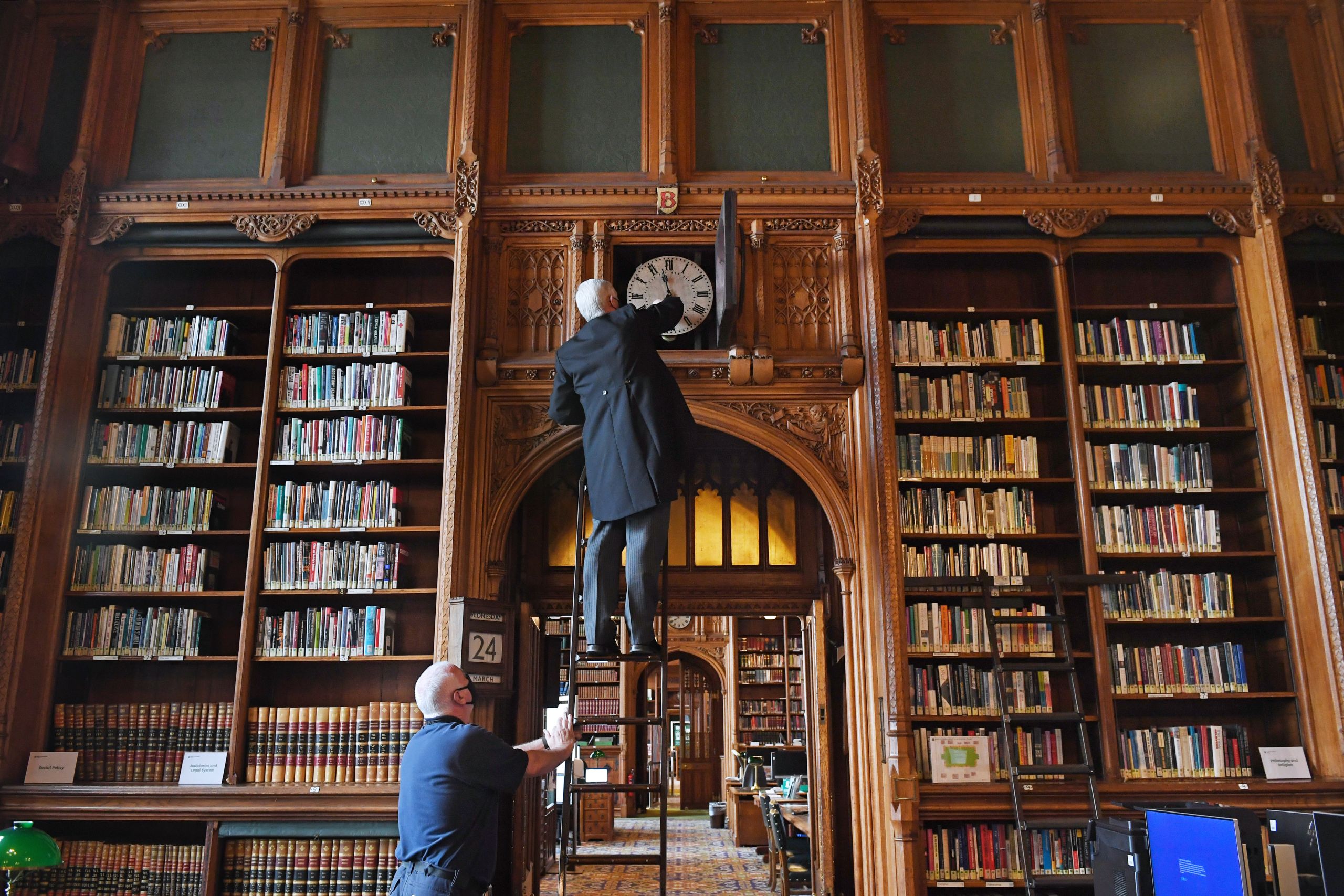 ---
We spoke to Ian about this, quite literally, monumental task:
"We look after 2000 clocks on the Parliamentary Estate, including one very big famous one! This weekend will be a very long weekend for us, because the clocks are going forward. We start with the clocks in Parliament at 7 o'clock Saturday morning and don't finish until 3am on Sunday morning when we've adjusted the Great Clock."
"Then Sunday morning at 7 o'clock we come back and correct the clocks in all the out buildings. The best thing about this job is being up in the Elizabeth Tower, it doesn't matter what time of day it is there will always be someone down there taking a photo. It's the buzz you get from taking care of a world famous icon."
"Friends from all over the world always want to know how Big Ben is doing! Of course now, because of the Conservation works, the Great Clock is in a completely dismantled state. This is the first time this has happened since it was installed in 1859."
"Back in 2018 thousands of components weighing more than 11 tonnes were winched down from the Elizabeth Tower before work could begin, ensuring the clock mechanism was protected from grit and dust during the wider works to conserve the Elizabeth Tower."
"An electric motor has been temporarily installed to drive the hands of the clock whilst the mechanism is restored. This makes time change weekend a little easier, but there is still lots to do."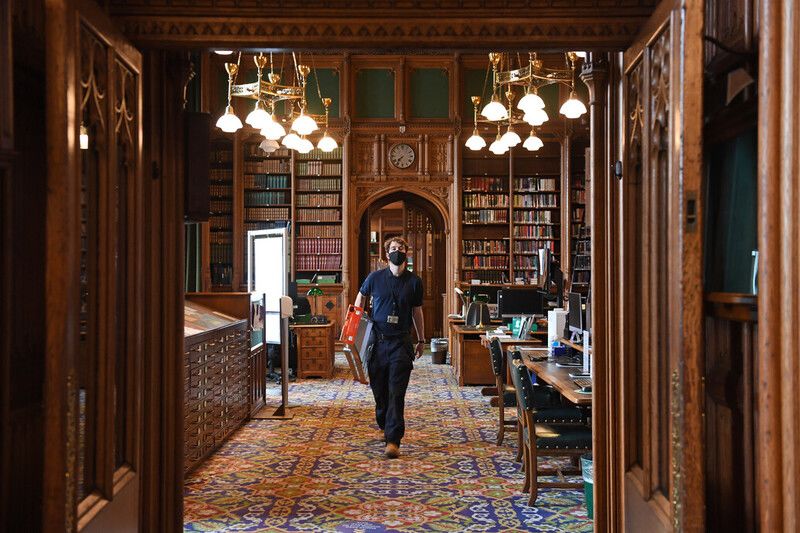 Ian, 58, who works with fellow clock mechanic Huw, 58, and a trainee, 33-year-old Alex, says the absence of MPs, peers and staff on the estate because of Covid-restrictions has made it easier for the team to identify failing clocks.
"For the past year we have had free rein to remove and repair clocks from rooms that are usually full of people," he said. "It has meant we have done a roaring trade in clock restoration – it has certainly made the time fly."
If your microwave display is still blinking at you, spare a minute's thought for our horologists, who will do it all over again at the end of October.
If you'd like to learn more about the Elizabeth Tower conservation works, why not sign up for a free online talk? Book your tickets here 👉 https://ukparliament.seetickets.com/tour/elizabeth-tower-from-construction-to-conservation.