What did you tell us about the cost of living and financial support for disabled people?
We asked for your experiences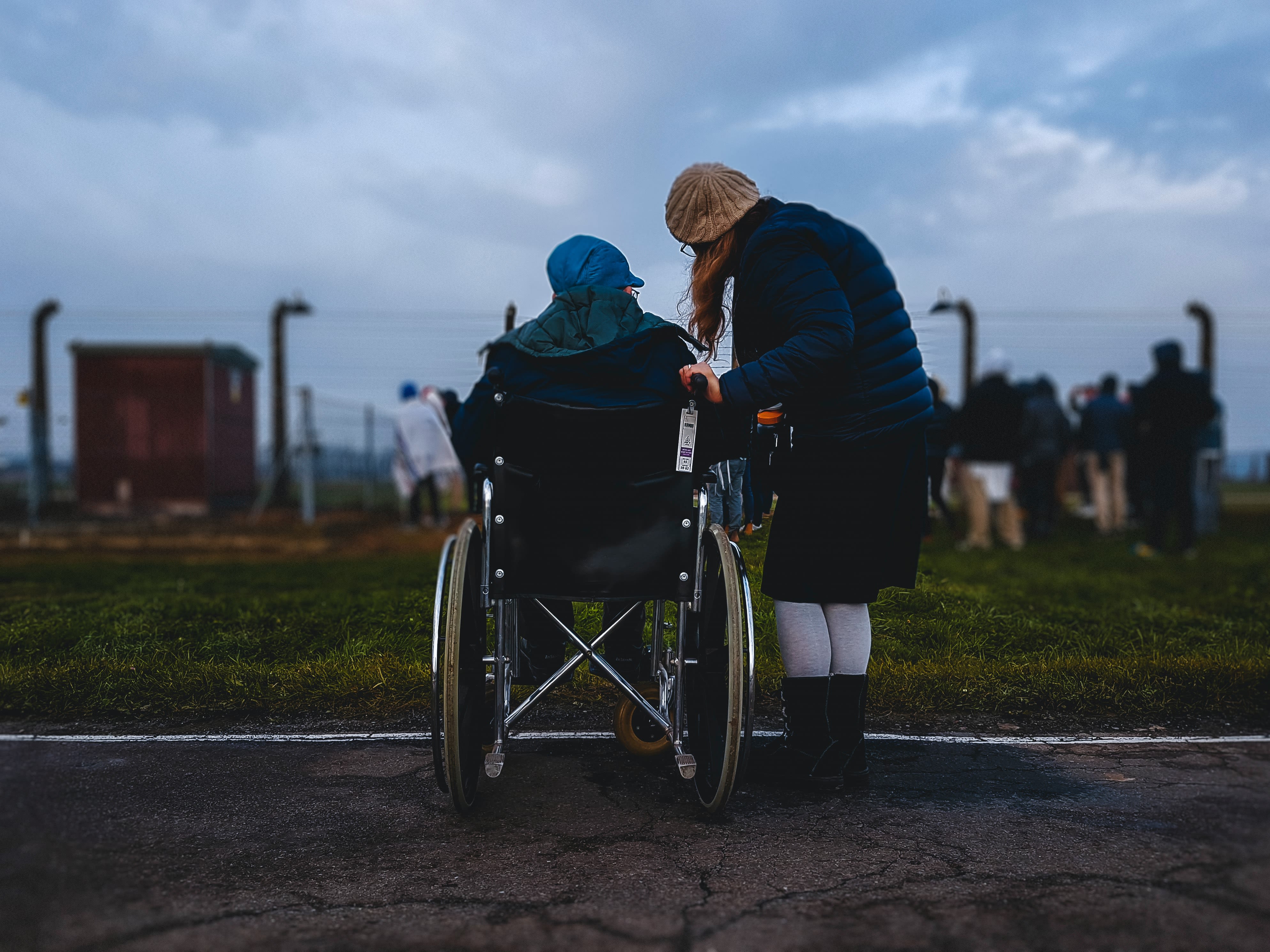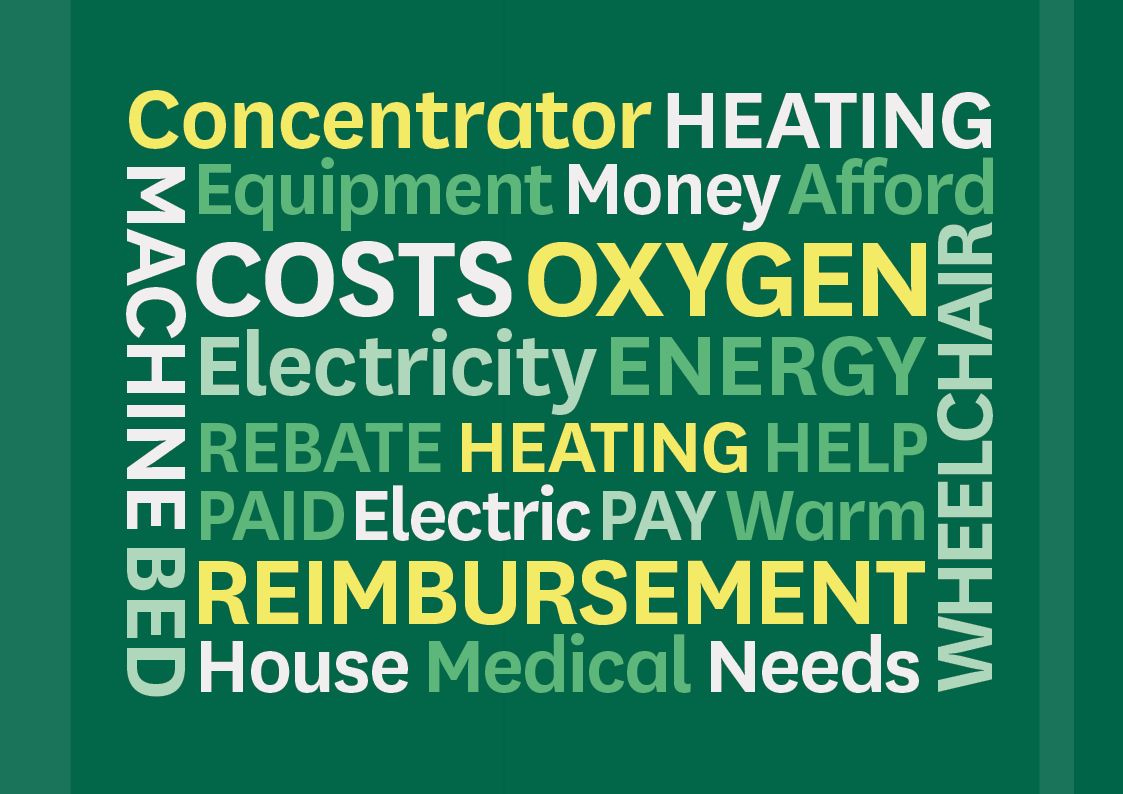 Survey
To inform the debate, the Petitions Committee ran an online survey asking about the impact of the increase in the cost of living on disabled people, and views on additional financial support for disabled people from the Government. The survey was available in both British Sign Language and Easy Read format.
The survey was shared with relevant organisations, including relevant UK Parliament Partners, and promoted in the UK Parliament Newsletter. It was also shared with signatories of the petitions that triggered the debate.
There were 10,854 responses to the survey.
Below is a summary of some of the key themes that came out in the responses to our survey.
Read the full summary of responses.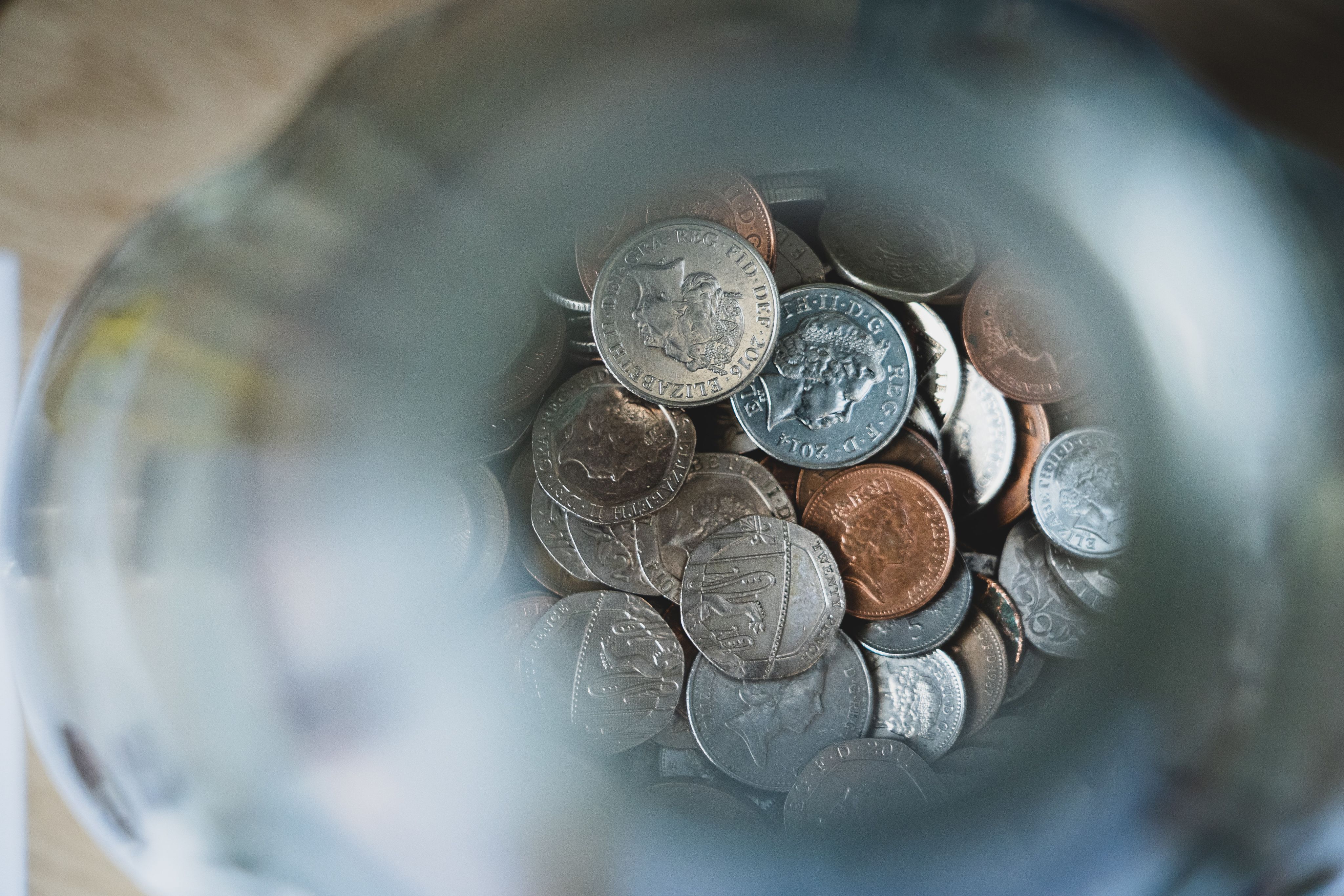 Most respondents said that they were "extremely concerned" about the impact of the increase in the cost of living on their physical and mental health and quality of life, or that of the disabled person they know or care for
97% of respondents were concerned about the impact on physical health. 72% were "extremely concerned"
94% were concerned about the impact on mental health. 69% were "extremely concerned"
97% were concerned about the impact on quality of life. 77% were "extremely concerned".
There was little difference in the level of concern expressed by those who had received the Government's £650 cost of living payment, and those who had only received the £150 disability cost of living payment.
The general tone of text responses was negative. Many spoke about how they felt that disabled people had been "ignored" and that the additional expenses they face have not been reflected in the financial support provided by the Government.
Cutting back on essentials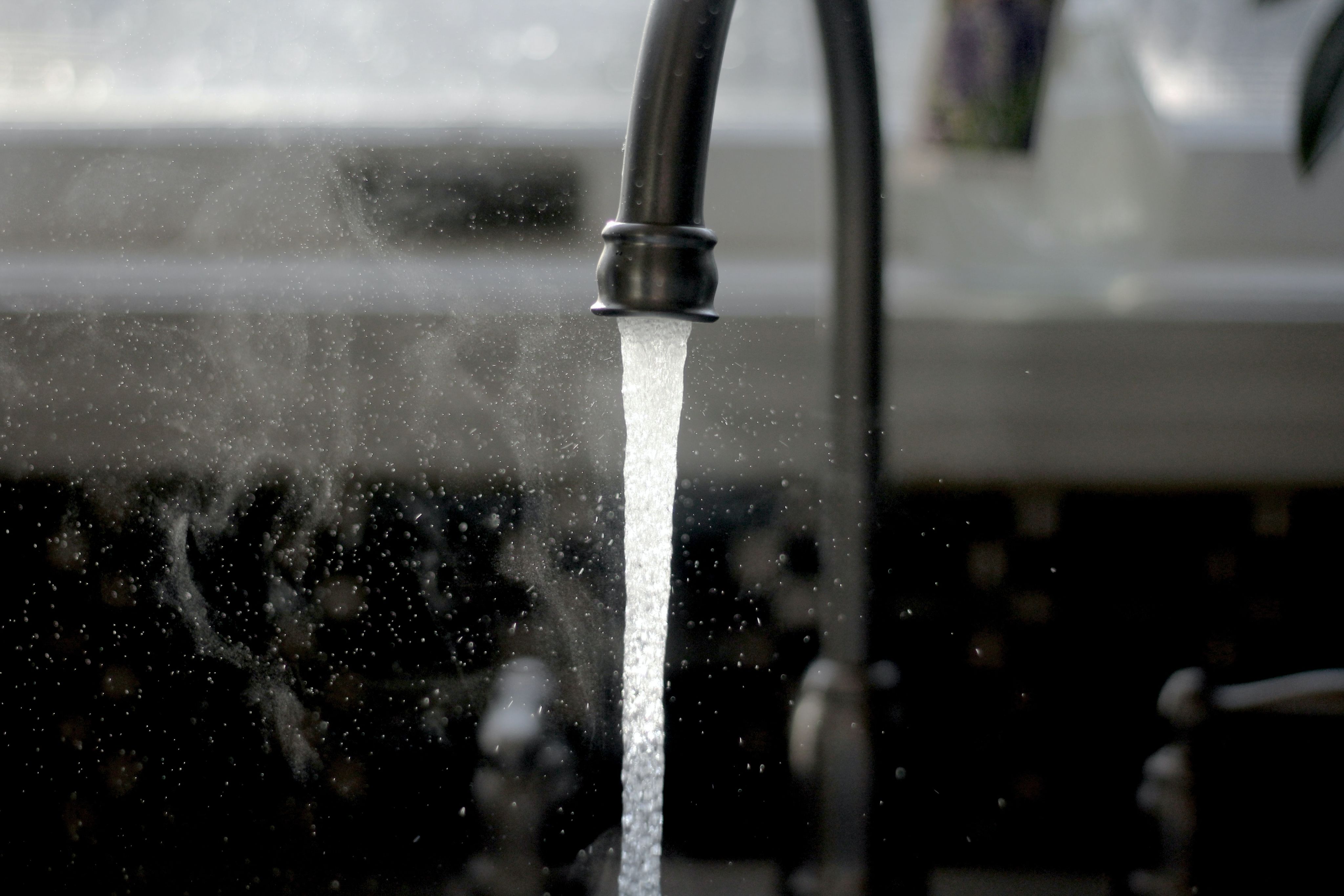 The majority of respondents said that they, or the disabled person they know or care for, have had to cut back on things that are essential for their health and wellbeing
Quote
"I'm disabled and a powered wheelchair user, with 7 long-term medical conditions, all of which have been worsening due to the cost of living crisis. I cannot afford to run my central heating for more than 2 hours per day, I cannot afford to fully use my many disabled aids, and I cannot afford to stick to my medically advised diet—2 gastro-enteric conditions—due to ever-rising food costs.
"We can't even adequately heat our home and this has also had a really [bad] effect on both physical and mental health, especially my pain and breathing difficulties have deteriorated.
"I also have to follow a special diet for my health conditions and buy a lot of medication that the NHS no longer covers (e.g. vitamins, food, joint braces, medication recommended by NHS specialists that the NHS won't cover – it totals well over £150 per month) – I can't afford it all so I simply don't have the things I need anymore, again leading to worse health for me.
"I cannot work due to severe illness and disability; my benefits barely make a dent in the increased costs we face. My wife has a well-paid job and still we can't afford these basic things. We are suffering greatly."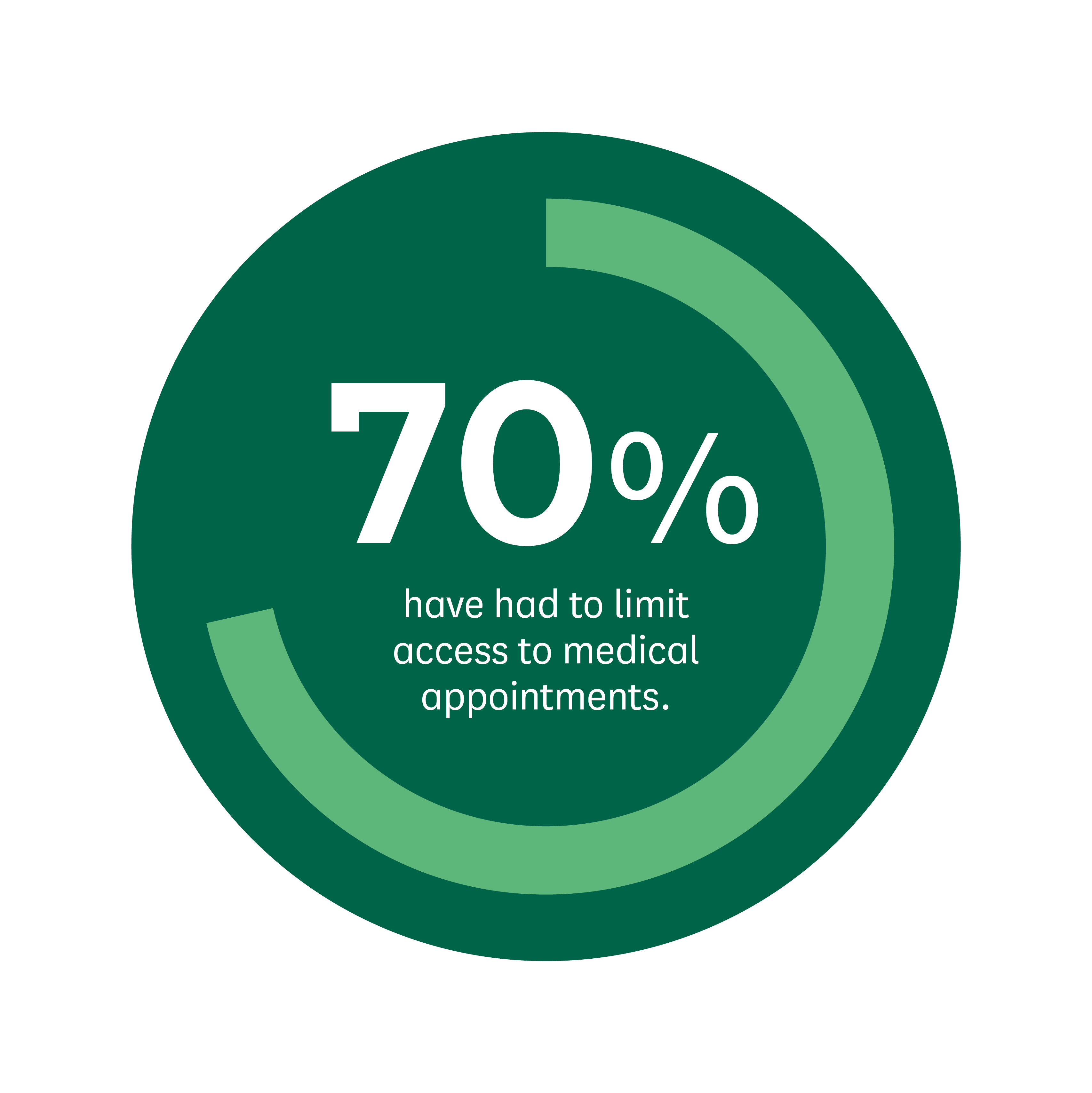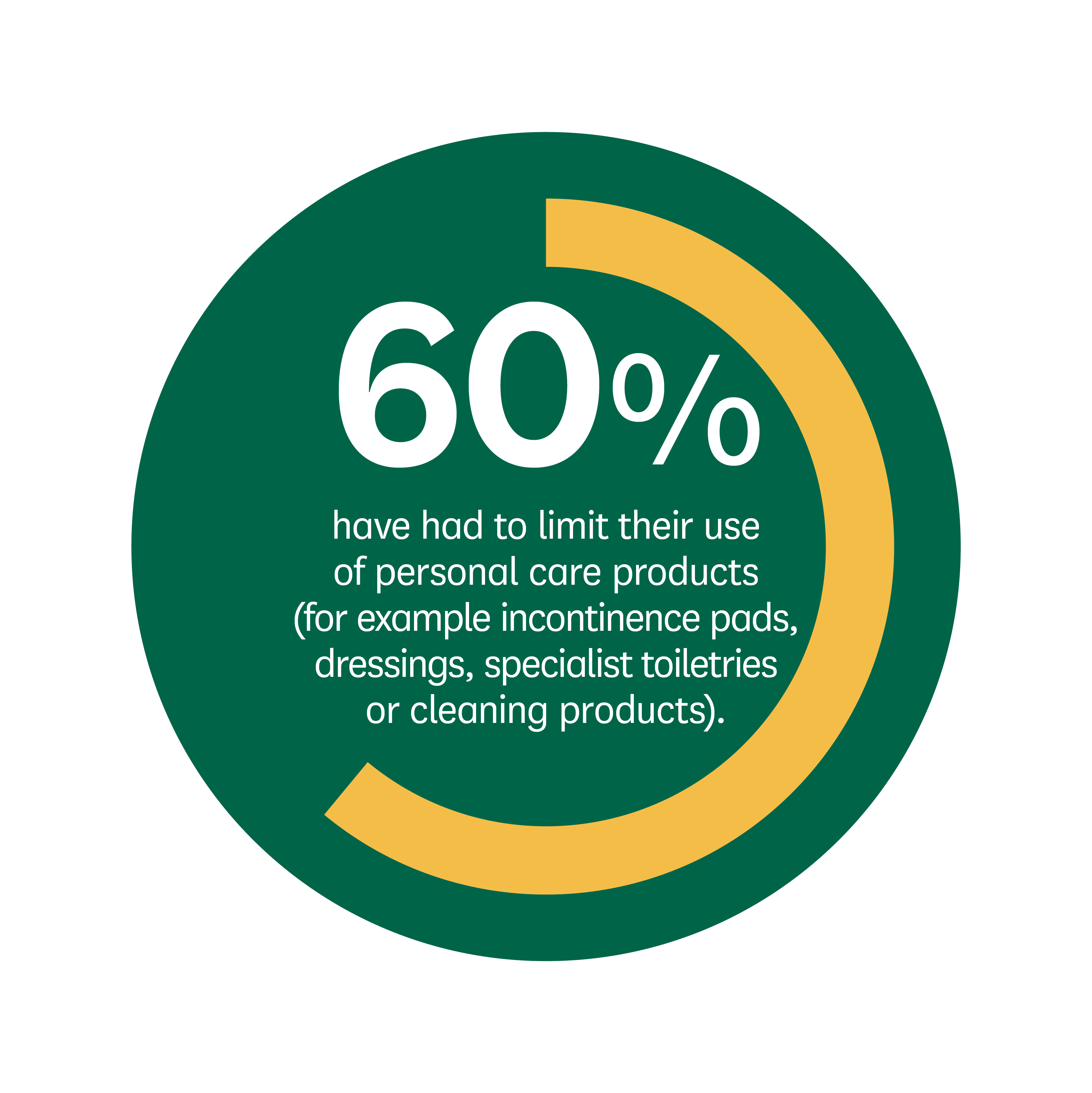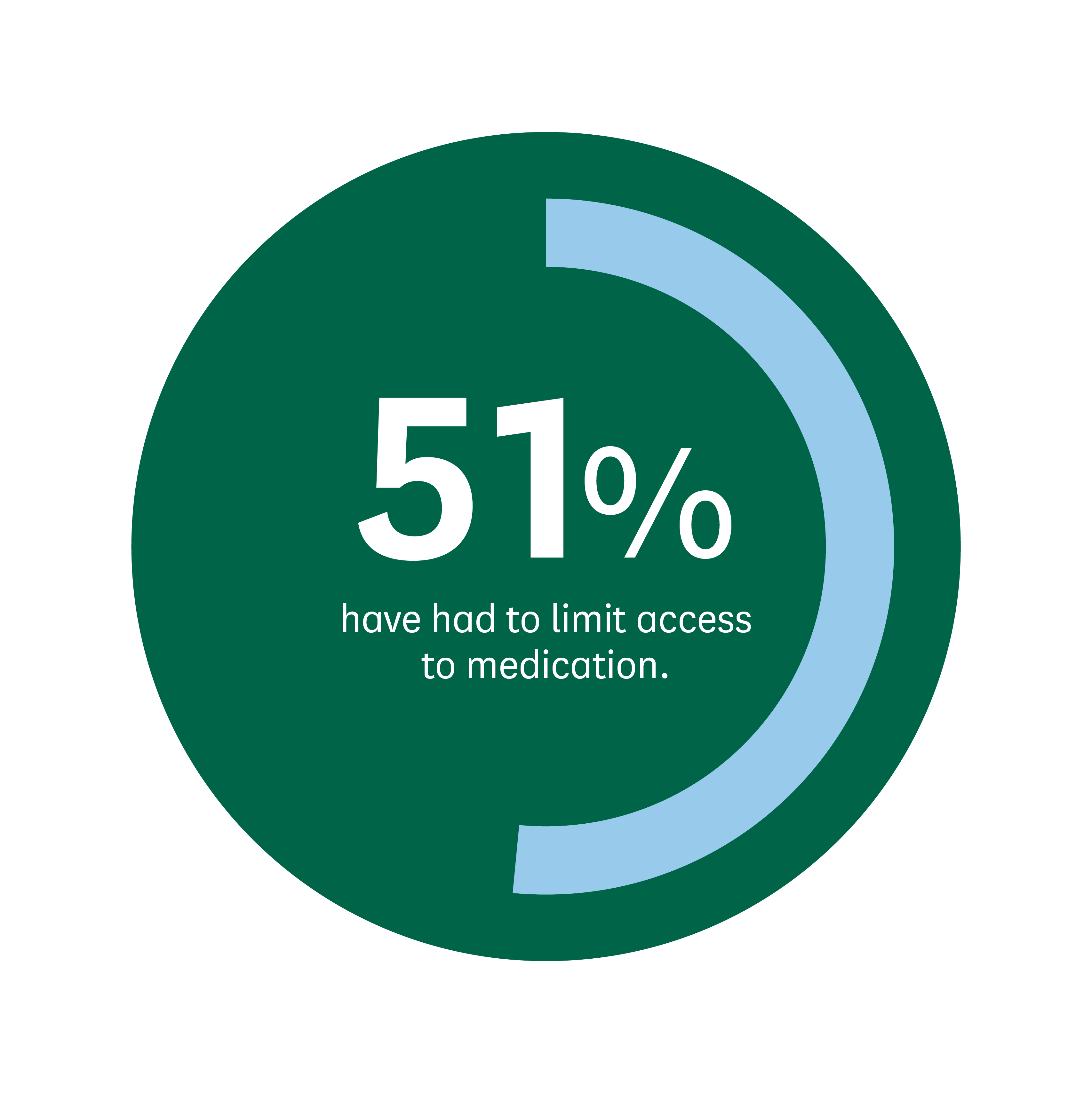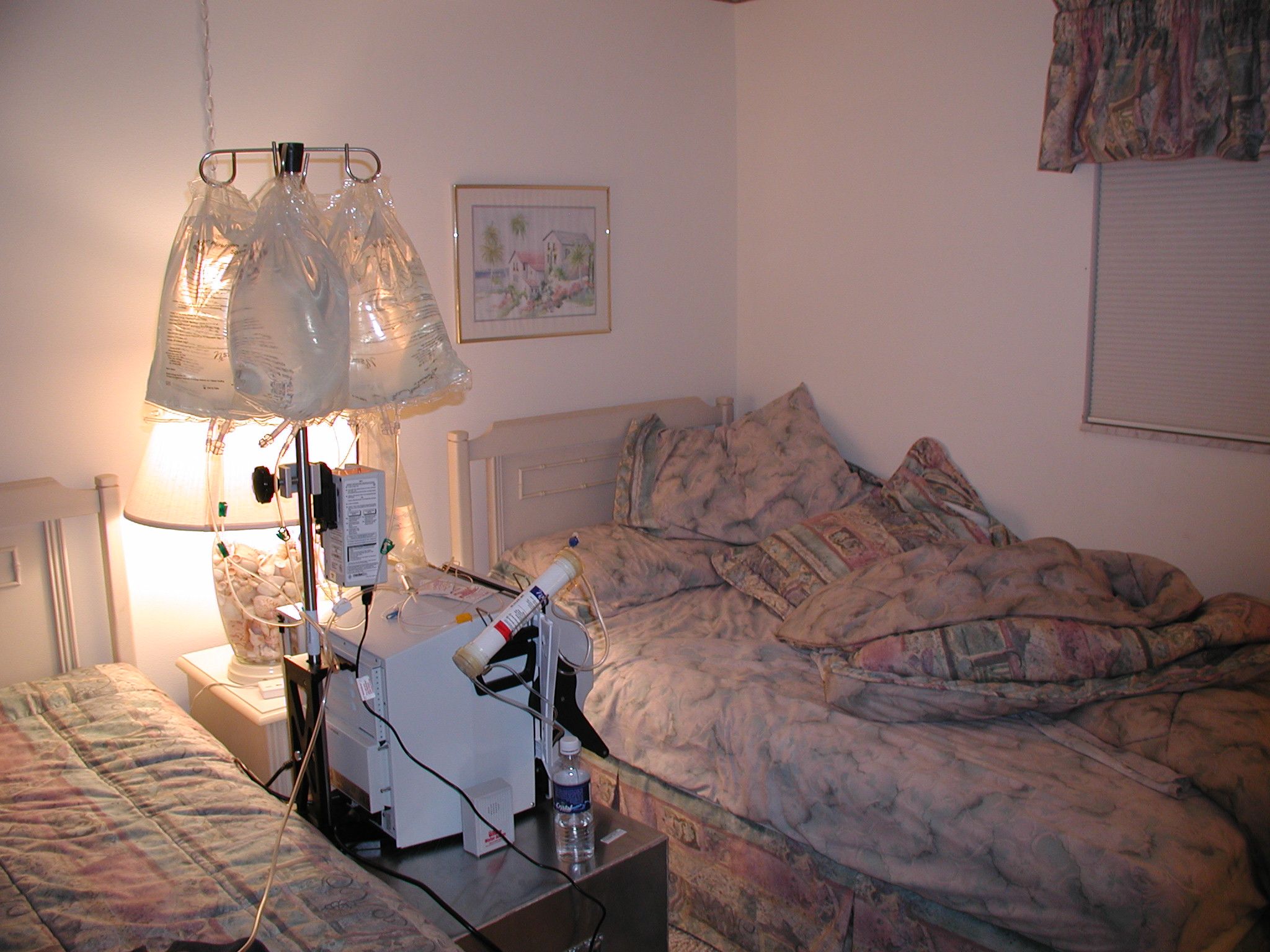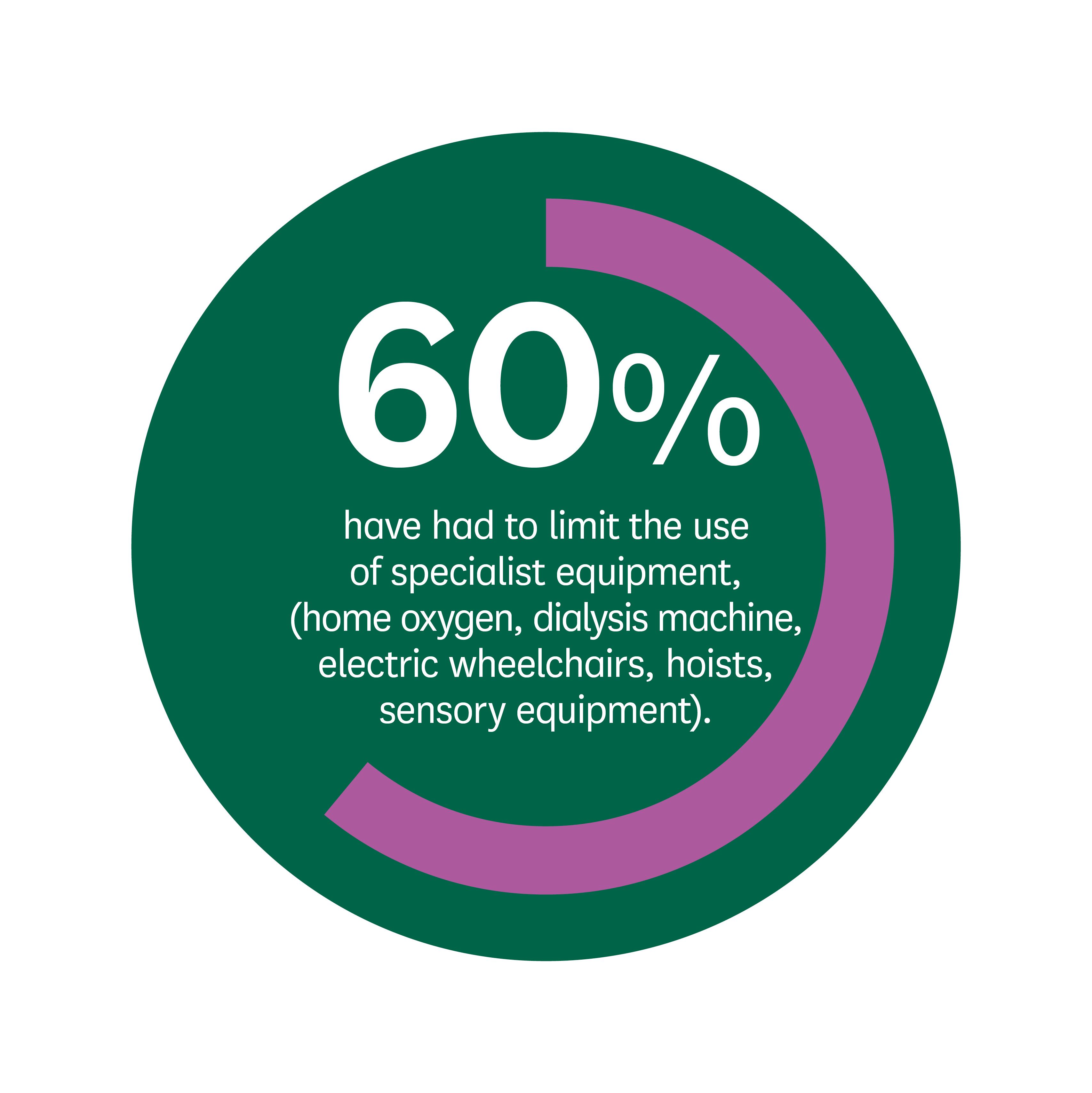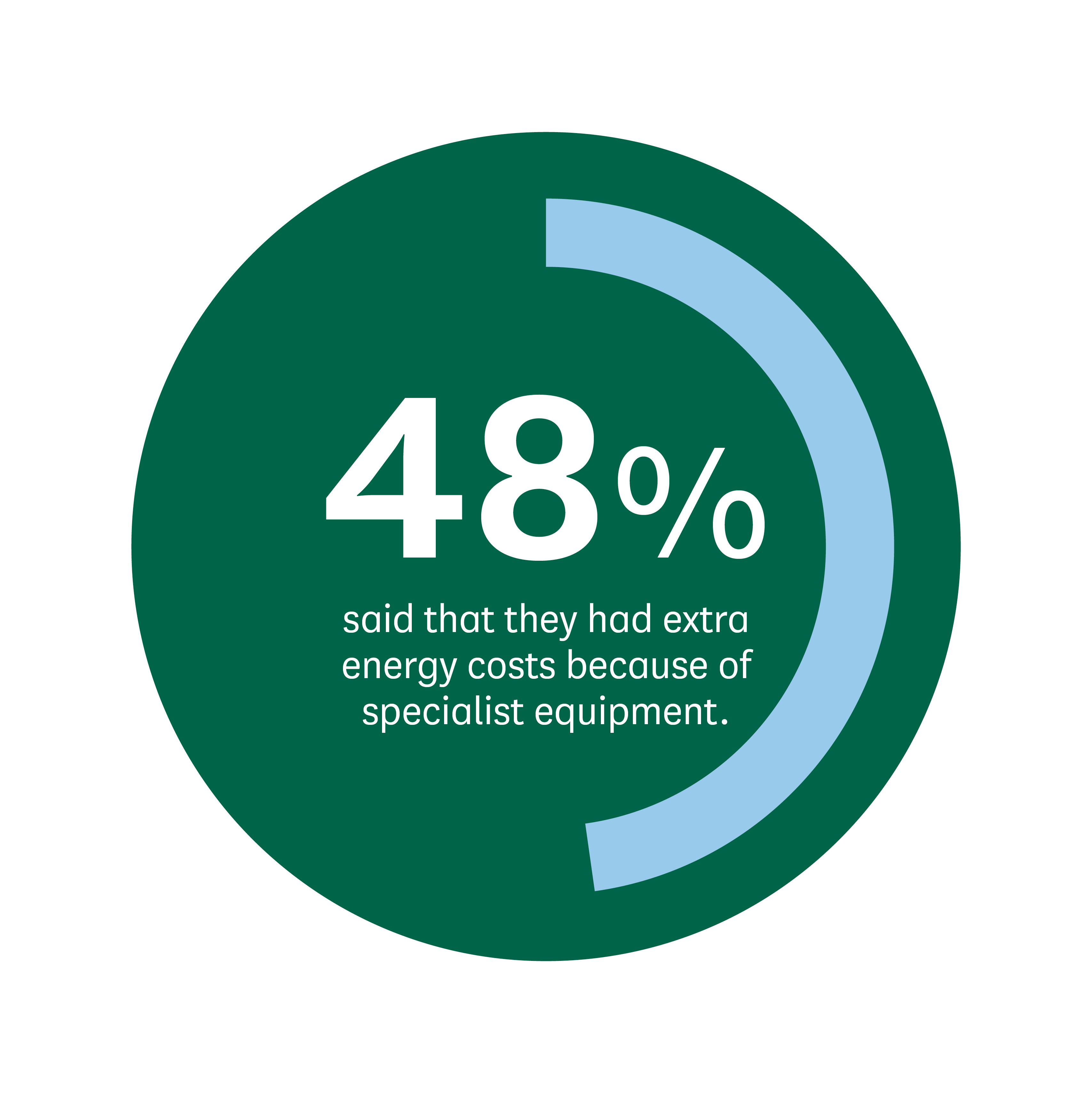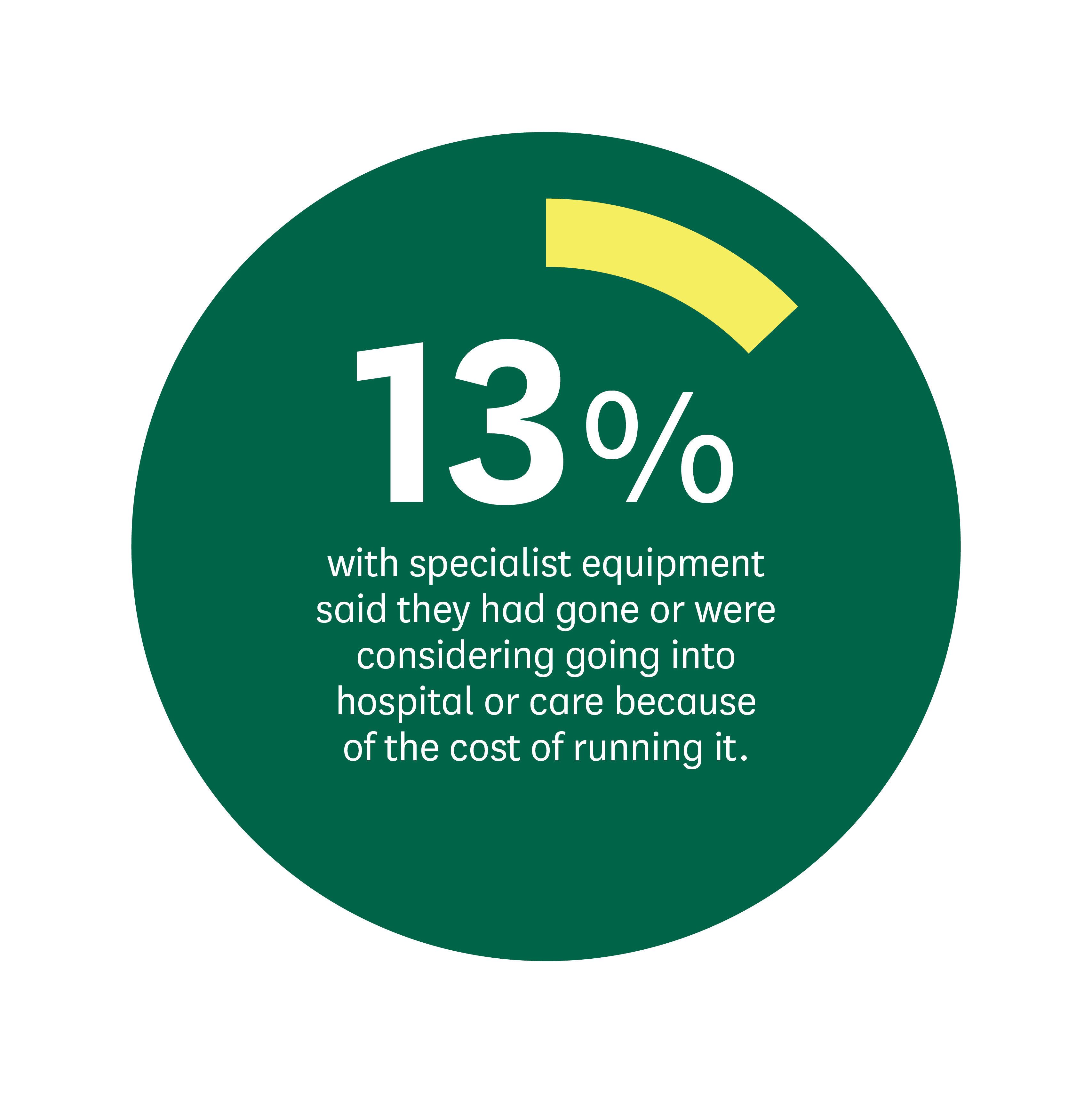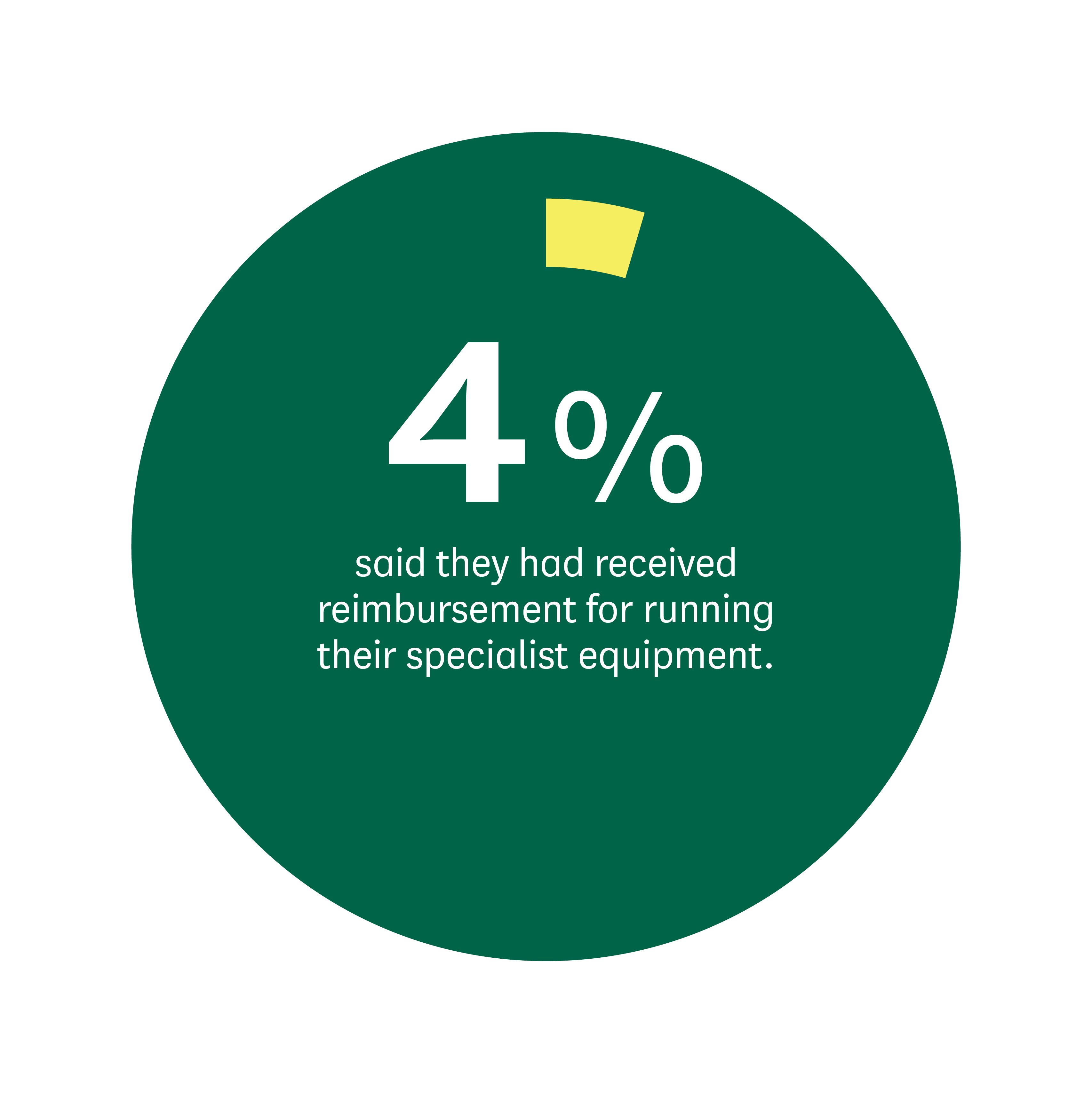 Many respondents spoke about the specialist equipment that they had to run at home
A small number of respondents received reimbursements for home oxygen concentrators, but not for other equipment. Some of those who did receive reimbursements said that it was not sufficient, or that because this was paid in arrears it was still challenging to afford to use this equipment. Many said that they were limiting the use of their specialist equipment due to energy costs.
48% said that they, or the disabled person they care for or know, have extra energy costs due to the use of specialist equipment
9% said that they were thinking about going into hospital or care because of the cost of running specialist equipment at home.
Quote
"We receive reimbursement towards the electricity costs for my son's oxygen concentrator machine, but do not receive any reimbursement for the electricity cost for his pulse oximeter which monitors his oxygen levels in his blood and his heart rate, for his feed pump, which delivers fluids and nourishment to his body, for his profiling bed which means he can lay as comfortably as possible which his body requires as he is quadriplegic, and his ceiling track hoist, which is the only way we can move our son in and out of his wheelchair and his bed. All of these things are vitally important for his daily life."
"The disabled people I support receive a rebate for their home oxygen usage, however this is given 6 monthly based on meter readings from their equipment, which means they can end up in debt before they receive this. Patients have also reported that the amount they receive does not match the costs of using their oxygen.
"Two separate patients on prepayment meters have told me their electricity has cut out because they can't afford to top up the meter since starting oxygen - this could be life threatening as the oxygen delivery stops, especially if during the night when they are asleep. One patient has stopped using their stair lift as they can't afford the running costs and they are not reimbursed for this."
"For baby Airvo and oxygen (both electric) we receive £50 every quarter of a year. It does not help much—our electricity is 400 a month at the moment before the next increase. Why is a child's breathing equipment not covered as a prescription?"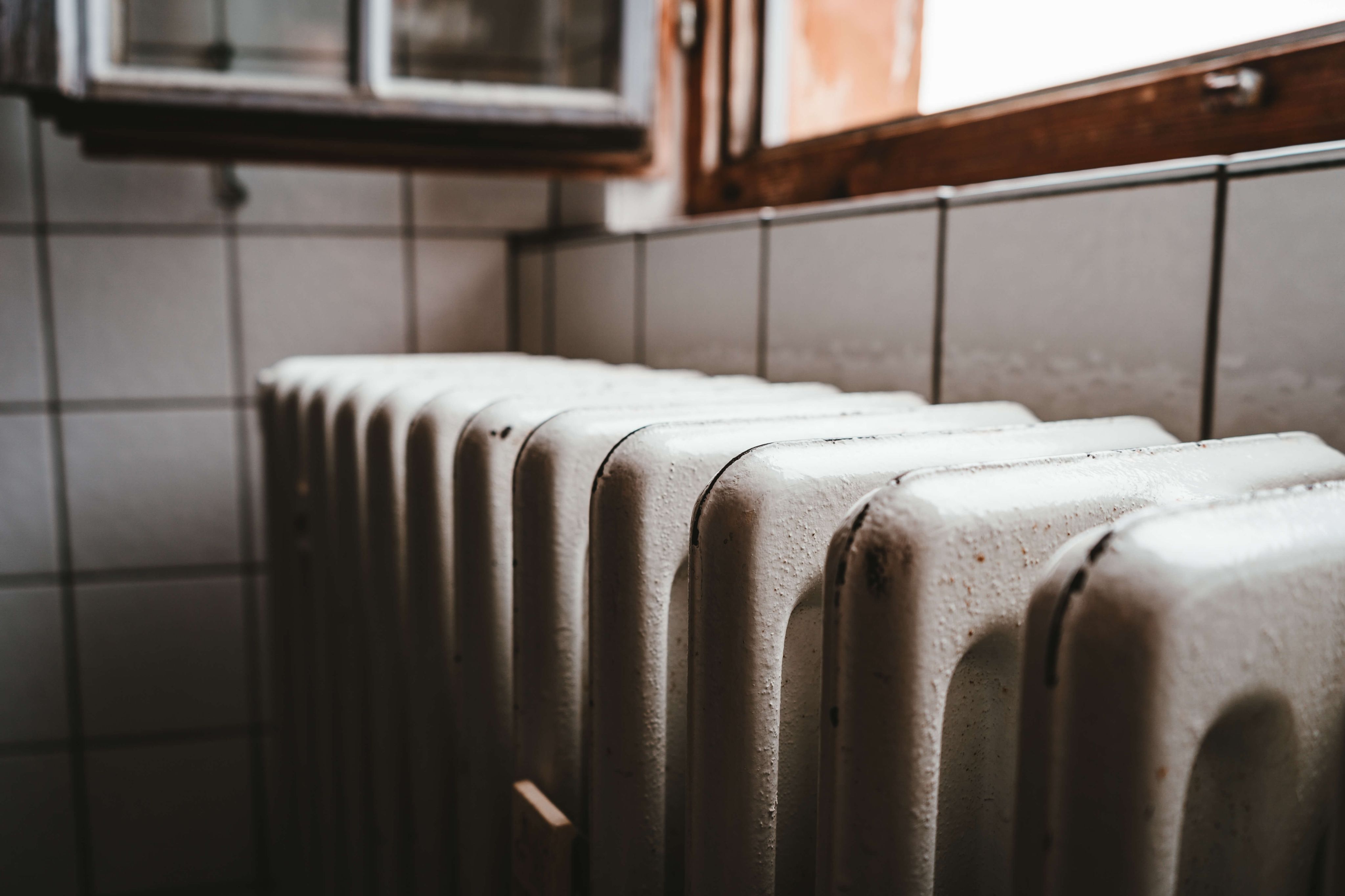 In addition to specialist medical equipment, a large number of respondents spoke about the importance of heating for their health
Many described medical conditions that were exacerbated by the cold. For example, they needed heating to help control their pain, help with their breathing, or regulate their body temperature. Some also spoke about needing to pay for air conditioning and fans in the summer for similar reasons. Others spoke about how their mobility issues meant they were less able to create body heat through movement and so were more reliant on heating, which increased bills.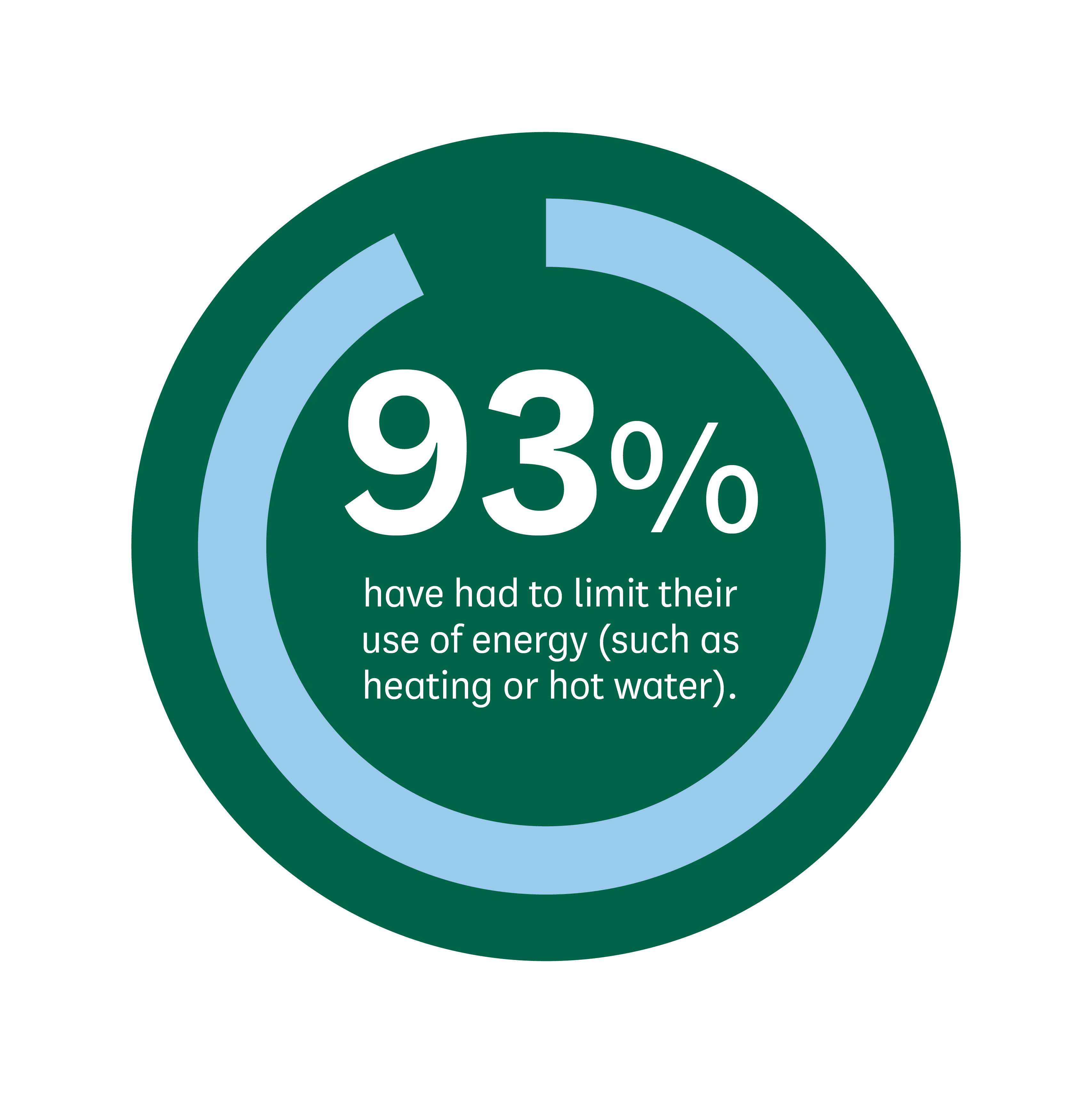 Quotes
"My son has cold urticaria he is allergic to the cold he has EPI pens and I have had to use them this winter as I can't afford the heating on all the time or I can't afford special clothing for him. I feel like a failed mother."
"I have had to cut down on my oxygen use due to the cost of electricity to use it, my breathing is affected from breathing in cold air but I can't afford the heating on. I have a number of debilitating conditions which require me to be warm and require warm air. I have an electric throw which keeps the body warm but that doesn't warm the air.
"The cold also increases my pain […]. I am unable to regulate my body temperature. I am over £800 in arrears due to not being able to afford what energy I use which is only going to keep rising. This is affecting my mental health […] due to the worry of being in debt and not being able to afford to heat my home adequately and having to skip on meals and my oxygen use which is severely detrimental to my health."
"Being a disabled person with limited mobility I feel cold even with heating on. So there is no way I can reduce the temperature. Also, I am home all day and night so must run the heating 24hrs. As a consequence my heating bills are huge and PIP alone is insufficient to cover the extra cost."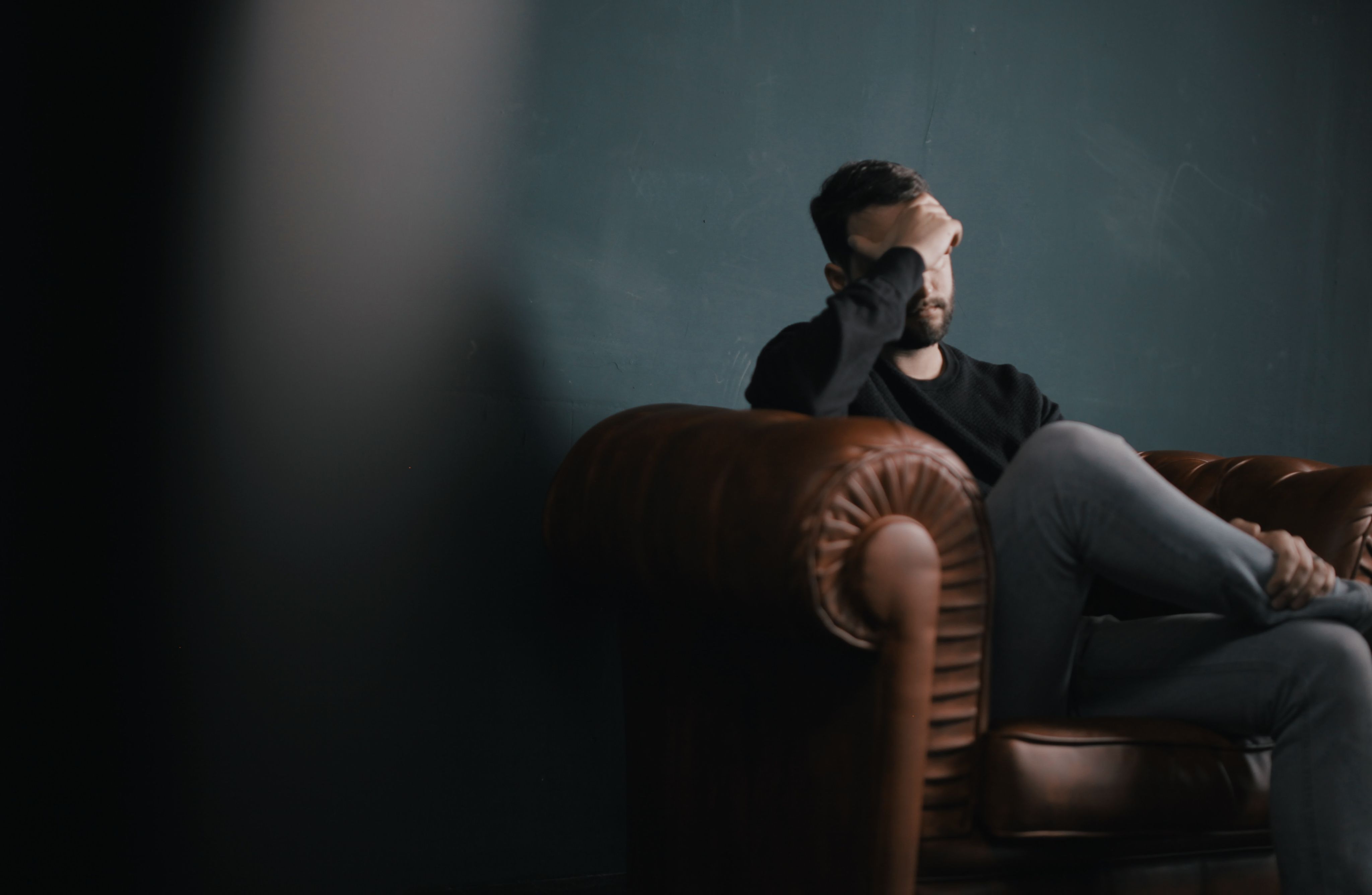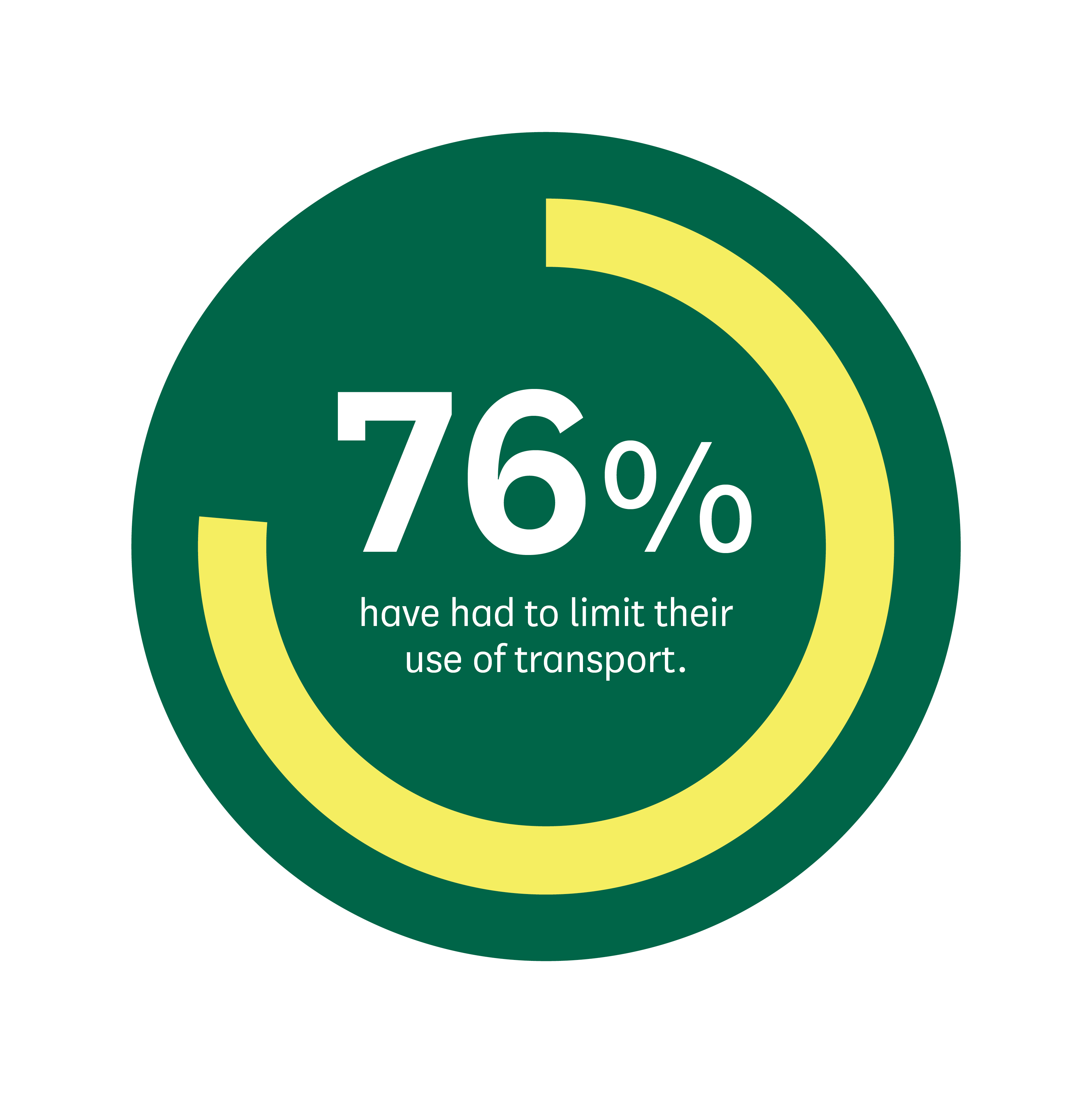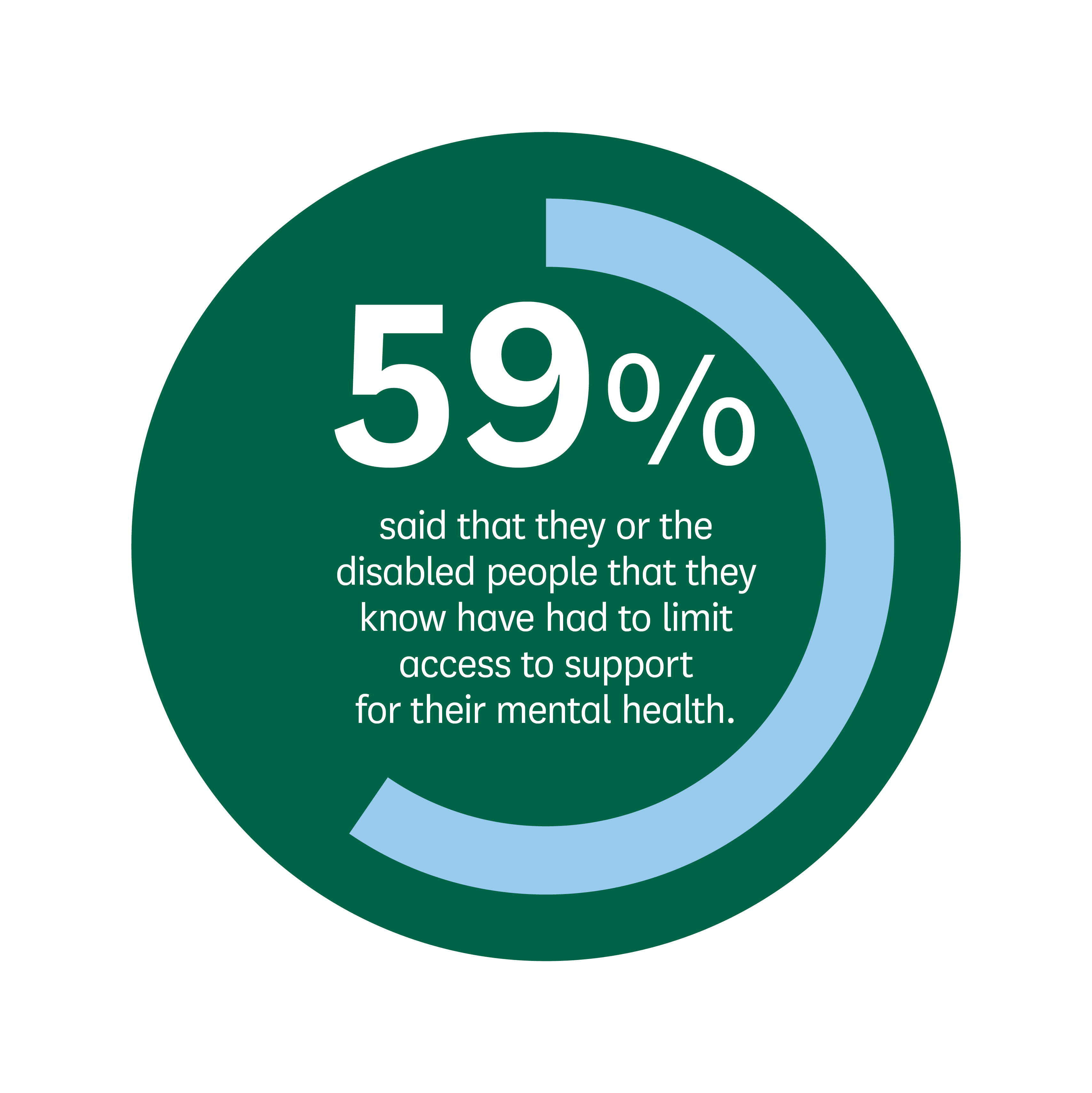 Many respondents spoke about feelings of isolation as a result of having to make cutbacks. Many also spoke about the impact of the increased cost of living on their mental health, due to money worries. Some described having suicidal thoughts
Quotes
"After I have paid bills, bought food and personal hygiene products, I am left with nothing within 24 hours of receiving my 'benefits'. I cannot cope with this. My mental health is at an all time low, with no access to support. My physical health has worsened due to pain and stress. […] My incontinence is awful and not having the ability to keep my clothes clean, is absolutely debilitating. My husband is not a well man either so I am having to do everything, in a great deal of pain and low mental health. I honestly don't know if I want to carry on, but I fight every day […] I haven't been out for a meal, to the cinema or had any type of social interaction for years, everything I do is for my family."
"I am having to pay more from money set aside for other bills meaning I'm going into debt […]. I'm bipolar, and suffer from two types of PTSD. I need help. Desperately. I have no one to help no family. Because of my disabilities and no finance I'm not able to go into sociable situations. My already dark mental health is going to get worse."
"I cannot afford to go anywhere, and the only times I have left my home in the past 3 years are for outpatient appointments, for which I have to use Patient Transport."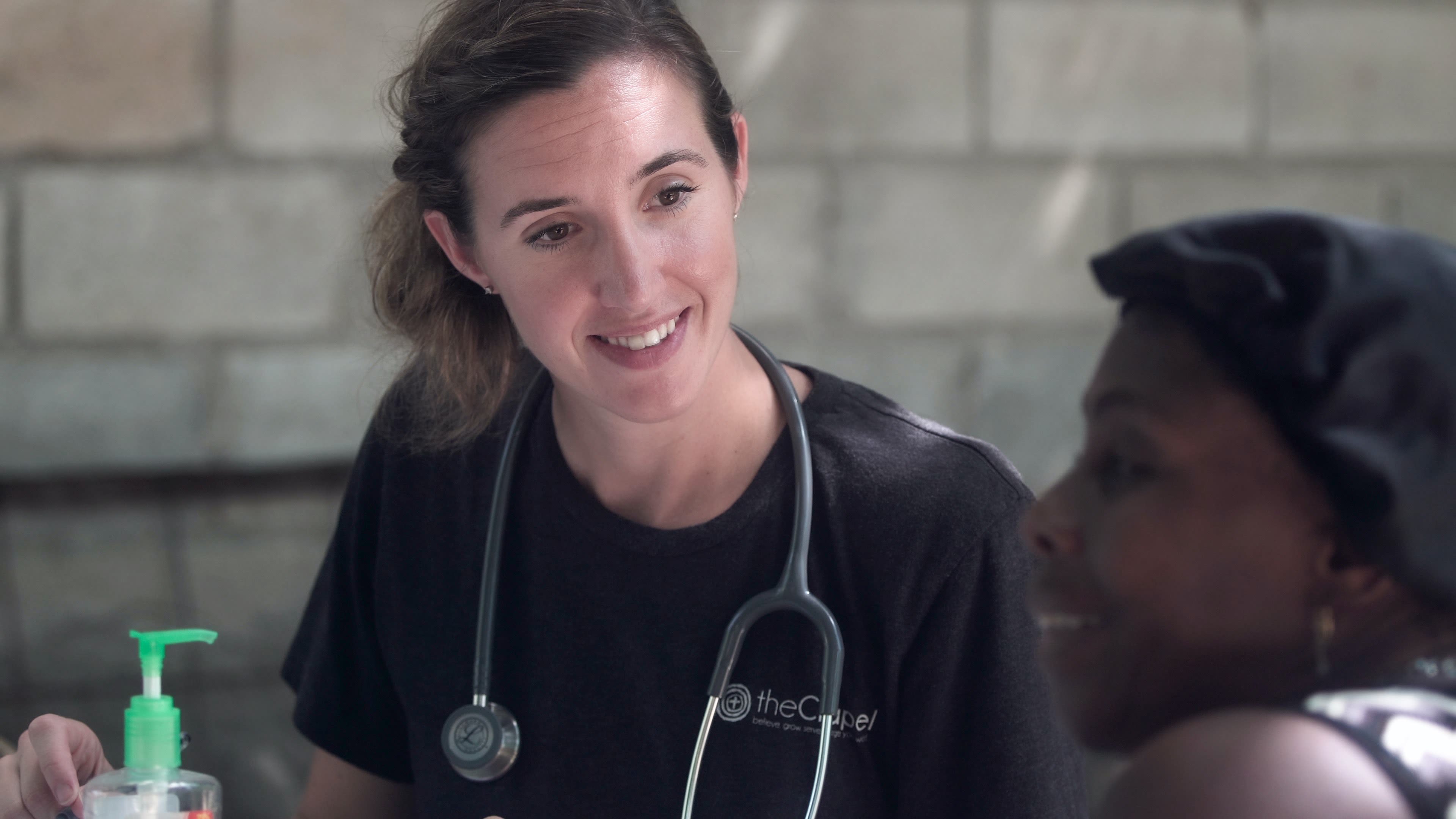 Respondents felt that unpaid carers had been "forgotten" in the cost of living payments. Many spoke about not being able to work, or being unable to work additional hours to increase their income, due to their caring responsibilities. Respondents said that they'd had to limit their access to paid carers.
Quotes
"As an unpaid carer who has to work (18 hours a week) I do not qualify for universal credit, carers allowance or any other financial support because my job pays very slightly more than the qualifying amount. I am unable to work more hours due to my caring responsibilities and my own long term health condition so I have had to try to absorb all the increases.
"I am at risk of losing my home as my mortgage has more than doubled, I don't use the heating in my home to avoid a bill I can't pay. Food choices which impact on my health have had to be ignored for cheaper or in many cases no other options. My physiotherapy treatments which support my own health condition have had to be cut to save money. Unpaid carers are propping up the health and social care system. There should be a FAIR reward and support for this."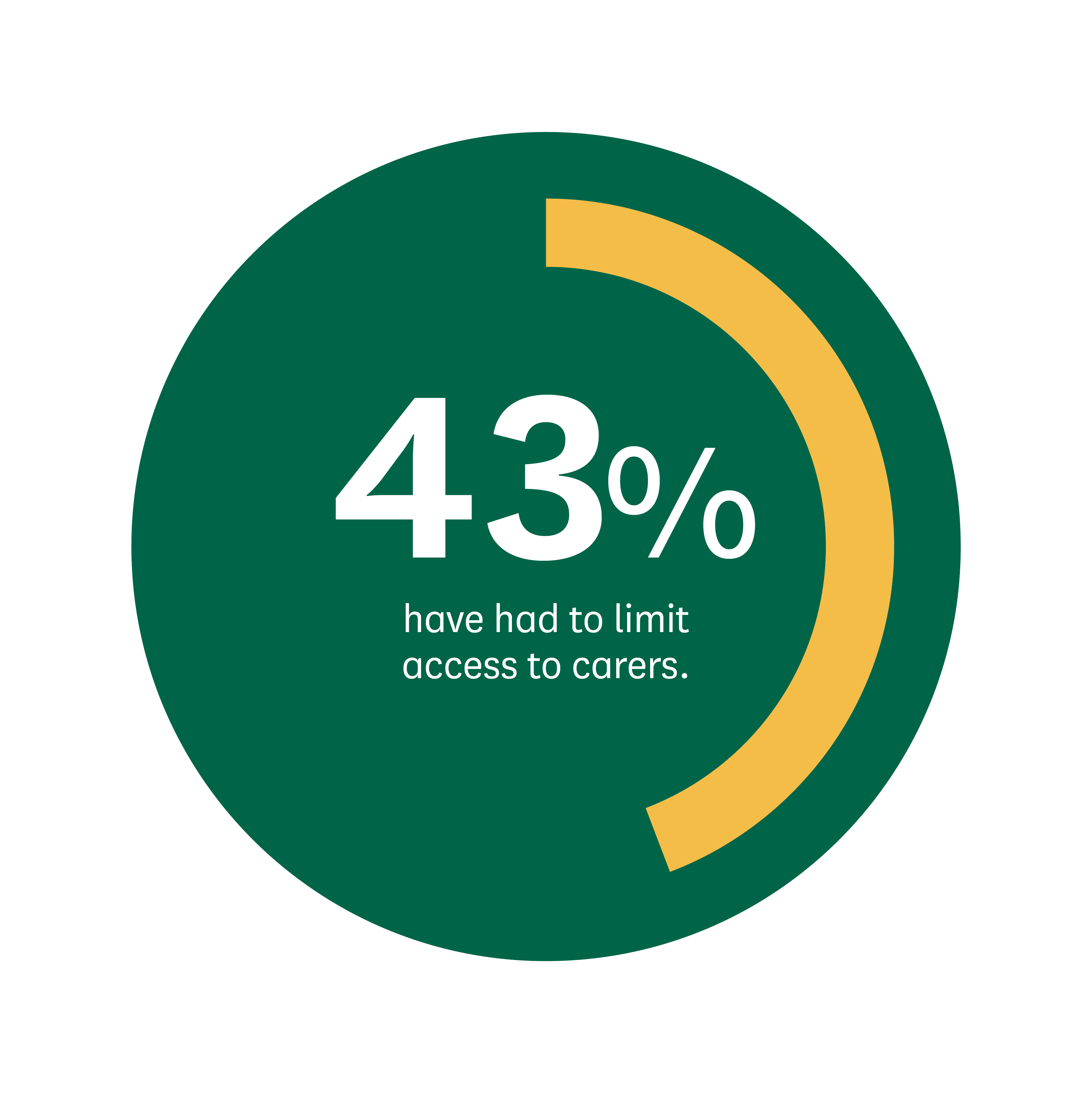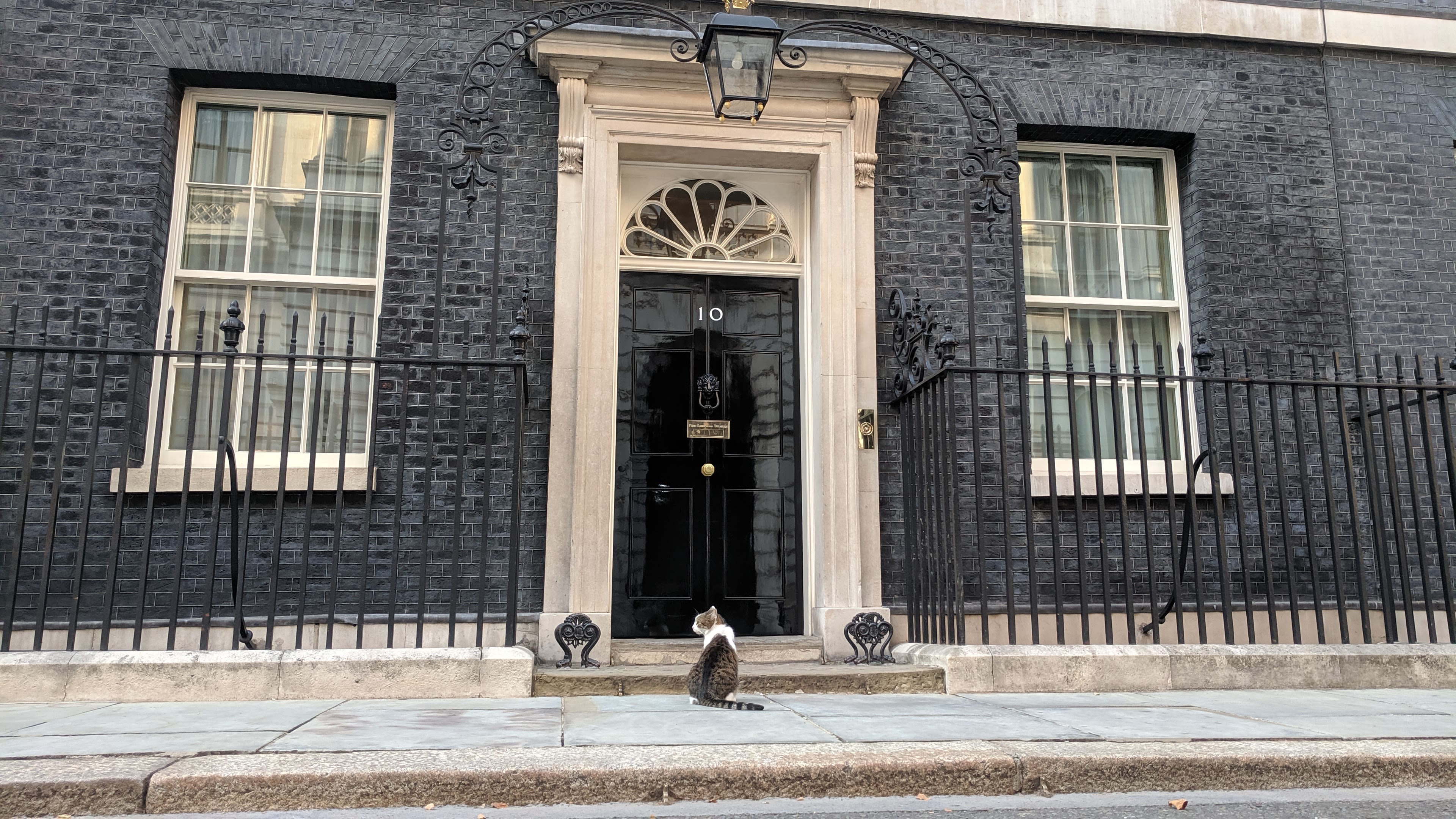 Respondents said that the Government's support was not enough and did not reflect the particular costs and energy needs facing disabled people
Many said that the eligibility criteria for the Cost of Living Payments was "unfair", with many disabled people "missing out" on extra support. Some said that they had lost their Warm Home Discount, a £150 rebate on electricity bills for low-income households, which offset additional cost of living support.
77% said that they did not agree that the Government's financial support for disabled people in receipt of benefits was adequate.
Quotes
"Anyone claiming contributions-based ESA [Employment Support Allowance] was excluded from the larger cost of living payments. […] Many of those receiving contributions-based ESA are so poorly due to their disability that they are unable to work despite wanting to, otherwise their health deteriorates (as confirmed by their doctors).
"Many of these people rely (spend money on) electrical based aids, carers, heating due to inability to regulate body temperature, more expensive food such as pre chopped or pre prepared options as they cannot prepare it themselves etc. It's not just a case of being 'hit hard' by the cost of living crisis as an abled bodied person would have been—our health is literally deteriorating, not simply our quality of life. The fact that vulnerable people have been excluded from various cost of living payments seemingly because they are not working is outright disability discrimination."
"I used to get the Warm Home Discount for help with my energy bills but don't qualify anymore. I'm paying more than double what I was before the crisis and it's still not enough according to my energy suppliers. The cost of my care has gone up a lot in the last month. All the bills are rising. Food prices have gone up a lot. I have a child to care for. All of these increases but my monthly income hasn't changed."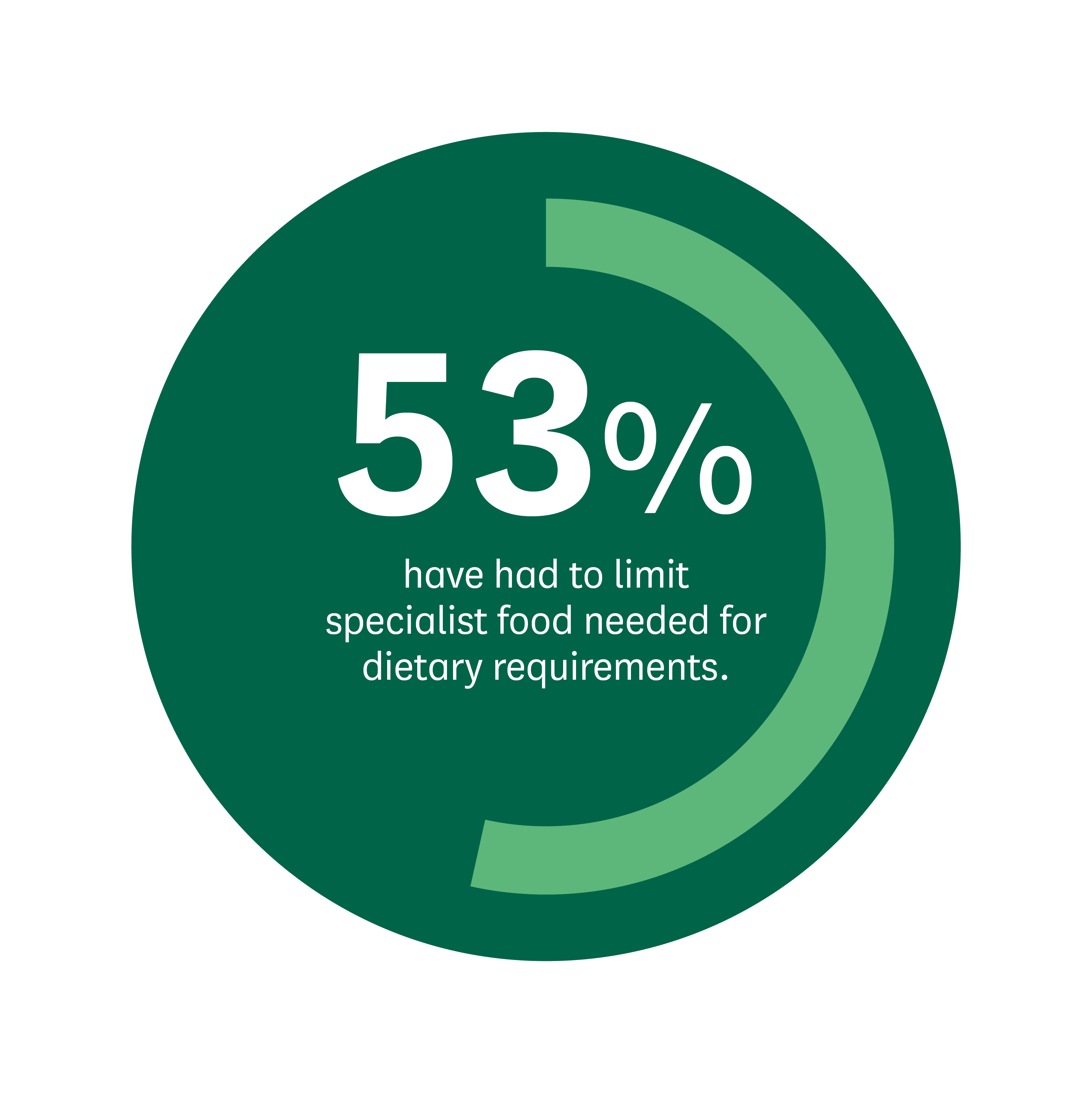 Have you been affected by this issue?